Hot Job – Pennsylvania Travel Nurses – Great Rates!
Story by Milenia Medical Editor / November 6, 2017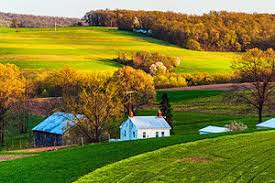 From the big city to the countryside, we need nurses with a Pennsylvania License!
We have RN positions throughout PA in M/S, TELE, ICU, ER, OR, L/D, and LTC. Very competitive Bill Rates! Cities include Philadelphia, Allentown, Scranton, Gettysburg, Danville, Hamburg, East Stroudsburg, ​Wilkes Barre, ​Reading, and Lebanon, to name a few. If you have a PA license, we have a job for you!
Click to APPLY NOW, or Call a recruiter today!  888-686-6877